Sierra Estates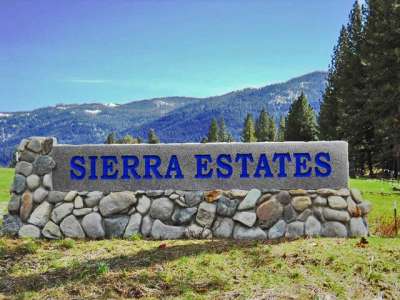 Amazing with stunning views – Sierra Estates is definitely one of the most premiere locations in all of the Mohawk Valley.  Parcels are very large – 10 acre minimum and some as large as 15 acres.  Currently there are only eleven parcels in Phase One of this unique neighborhoods developed by Sierra Pacific Industries.  The zoning allows for horses and parcels are large enough to accommodate a barn, corral, etc….  360 degree views provide for a-lot-of-elbow-room-lifestyle!
The main road, Sierra Estates Drive, is paved and county owned, maintained and plowed.  There is a Homeowners Association to over-see the Design Review Guidelines and Architectural Review.  Underground utilities, water wells and individual septic tank/leachfields are the  norm here.  There are plans for future expansion, which will encompass many acres toward the western boundary.  These too will be large parcel sizes and would likely require private roads.
One look and you'll fall in love!
Sierra Estates Homes for Sale