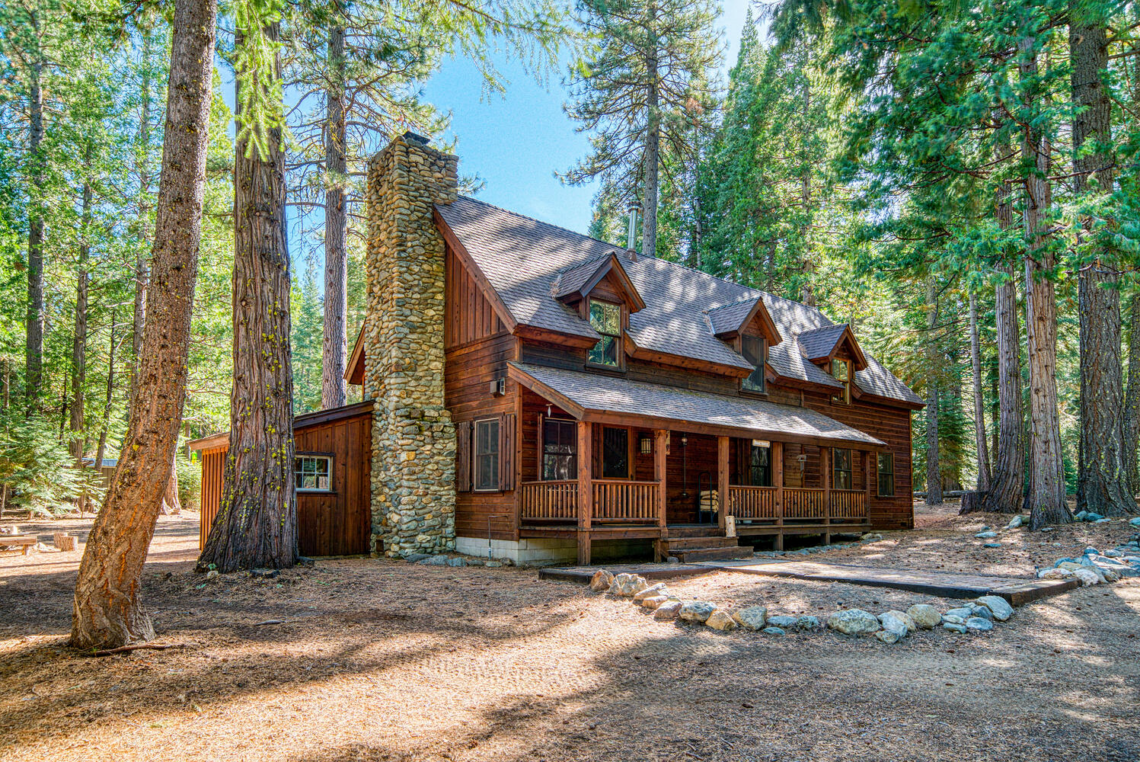 Buying a second home—whether for an investment or as a vacation getaway—can be a wise financial move if you plan to use it several times a year and rent it out for additional income the rest of the time.
But if you need a second mortgage in order to buy it, be prepared for tougher underwriting requirements and to provide a larger minimum down payment than on your first mortgage.
Here are several things to know about buying a second home, including the requirements, costs and process for getting another mortgage.
1. Your First Home Could Help Fund Your Second
If you have a large amount of equity in your first home, you could obtain enough money to pay for most—if not all—of the cost of a second home.
Two options include:
Cash-Out Refinance
A cash-out refinance is when you replace your current mortgage with a new, larger mortgage so you can access cash by accessing your home equity. Because a cash-out refinance is taken out on a primary home mortgage, you could borrow more money and at a lower rate than if you took out a secondary mortgage loan—such as a home equity loan or home equity line of credit (HELOC).
With a cash-out refinance, you could get a loan of up to 80% to 85% of your first home's value. However, you should watch for closing costs, which can lower the amount of cash you receive by several thousands of dollars.
Home Equity Loan or HELOC
Home equity loans and HELOCs rely on the equity in your primary home as collateral to obtain money, either as a lump sum loan or with a credit line that can be used over time. With a loan, you're receiving the money all at once and pay a fixed interest rate. HELOCs have variable rates and are more often used for a variety of expenses over time.
With both options, you might be allowed to take out a higher loan-to-value than you would for a cash out refinance—possibly 85% to 90%.
If you want to pay for the second home in cash, a combination of refinancing funds plus savings, a personal loan or a 401(k) loan could provide all you need. However, if that's not enough, a second home mortgage is the likely best option.
2. Be Ready to Define How You Will Use the Home
Assuming your current home continues to be your primary residence, you will need to tell the mortgage lender how you will use the additional home. Lending underwriters must follow the guidelines of Fannie Mae and Freddie Mac, the government-sponsored enterprises that back about 70% of single-family home mortgages. Lenders consider properties that are used as second homes—rather than as investment properties—to be less risky, which means you may be able to qualify for a lower interest rate.
Second Home
Before you can classify a vacation home as a second home for mortgage purposes, you have to meet certain lender requirements:
You must live in the home at least part of the year and keep it for your personal use and enjoyment at least half the year
The home can function as a second home and is only one unit
You can provide short-term rentals, but the home cannot be under the control of a property management company
It can't be located too close to your primary residence, which might disqualify it from being reasonably considered a vacation home
Investment Property
If you're buying another home as an investment—whether to rent or to upgrade and resell—you might face a higher down payment and interest rate than for a mortgage on a vacation property.
Lenders consider investment properties to be higher risk because renters could ignore or exacerbate maintenance problems at the home. Also, lenders might worry that you're more likely to skip payments on an investment property if you get into financial trouble. The lender may ask for a rent schedule and/or lease to prove that you are planning to rent the property.
Also, you won't be able to get a VA or FHA loan for either scenario—those government-backed loan products are available only for primary residences.
3. Underwriting Is Tougher
Since you already have one mortgage, expect the underwriting process to be even tougher when you're trying to get a second mortgage. Lenders may ask for larger down payments and charge higher interest rates. Here's a look at how underwriting is different for a second mortgage:
Credit score. Lenders will examine your credit score to make sure it meets their standards, which vary. Fannie Mae set the minimum credit score of 640 for a second home as long as there is a down payment of 25% or more, which is higher than the 620 minimum for a primary home.
Debt-to-income ratio. A typical requirement for borrowers seeking a mortgage is to have a maximum debt-to-income level of about 43%. However, it's much tougher to meet that standard if you already have a primary home mortgage and other debts. If you're planning to rent out the second home, you can see if the lender will include that income in the mortgage underwriting.
Higher down payment. Down payments on conventional loans for primary residences can be as low as 3%, but some lenders require 20% or more for second homes. A National Association of Realtors survey found that buyers who finance a second home typically put down 20%. Borrowing equity from your primary residence may be an ideal way to fund a down payment large enough to avoid mortgage insurance costs.
4. There Are Many Added Costs
You might be picturing warm sunsets on the beach when you're ready to purchase a second home. However, you should factor in these costs before your dreams materialize:
Insurance. In addition to paying more for home insurance due to the location of your house—think flood zones and areas with high wildfire risk—the cost may also be higher if you're only there part-time or have renters. You may be able to combine some of your policy with the one on your primary residence, such as for liability coverage. But you might not get as much coverage on the second home's policy since you're at the second home only part-time and the insurance company might ask you to specify which situations—known as "known perils"—would be covered.
Furnishings. You'll need to fill the home with essential furniture and appliances if they didn't come as part of the home purchase. Plus, you may need to invest in decorations, bedroom and bathroom fixtures and everyday items for the kitchen.
Maintenance. All homes need maintenance of some sort, including lawn care, snow removal and roof, driveway and patio/deck repair and replacement. Consider these items when evaluating your expected start-up costs, the monthly budget and long-term expense planning.
Utilities. Electricity, water and other utilities are a constant monthly cost.
Taxes. Even if your mortgage payment is relatively small, remember that taxes will also increase costs. And, don't forget to check on tax policies and rates if you're buying in a different state.
5. You'll Need to Conduct Research and Get Advice
There are many factors that could make the difference between a second home being a solid investment or a financial disaster. Here are some questions to ask yourself, your family and advisors, like financial and tax experts:
Will you use the home enough to make it worth the purchase?
Is it less expensive to stay at a nearby hotel or rental home rather than buying a home for your vacations?
If your employer is going to allow remote working, do you really need a second home for business purposes?
Is your income level enough to support two mortgages for another 5, 10, 20 years or more?
Can you handle the second home mortgage payments along with other major expenses or debts—such as college education, auto purchases or major home repairs—that may arise?
What are the start-up costs for the new home—such as furnishings and upgrades—as well as the ongoing costs, including maintenance, major repairs and travel to and from the house?
Are there any tax breaks you can get from owning a second home?
Evaluating your finances, creating a budget and talking to those most important to the transaction—namely, your family—can go a long way in preparing you to purchase a second home.
Article Credit: https://www.forbes.com/advisor/mortgages/buying-a-second-home/